I.T. Business Solutions
We understand that modern business is about connectivity and idea-sharing. Sometimes you need advice on what solution is available and suited for your budget and needs.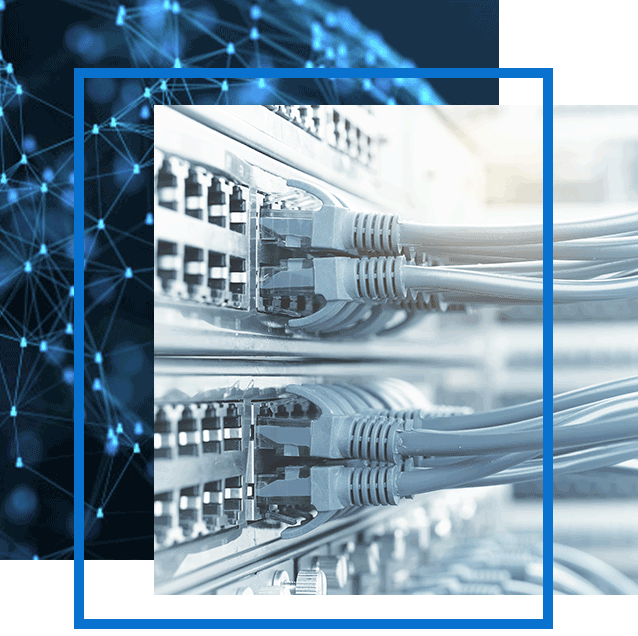 Cabling
I.T.ALL offers a wide range of networking options to suite your particular layout reuirements.
These include -Internal Network reticulation (CAT 5 / CAT 6 / FIBER) as well as a range of business class wireless solutions.
It is as simple as contacting us, giving us an overview of your requirements and we will quote you on a solution that works.
Network Solutions
You spend a lot of your time networking, so you understand how important it is. I.T.All seamlessly connect all your devices, systems, teams and premises – including remote workers.
We'll bring your people together, and make it easier for them to share ideas, information and inspiration. I.T.All networks can be fully customised to incorporate legacy systems and are designed with the additional space and functionality they need to futureproof your enterprise.  
INTER BRANCH LINKS
I.T.ALL offers firewall and VPN solutions that protect and link single or multiple branches together seamlessly.
Let our decades of experience help you bring your satellite offices together as one.
We offer, comms, firewalls, cabinets and cloud services that help bridge the gap and connect your staff easily.
Let us show you how…
LET US HELP GET YOU CONNECTED TO THE WORLD...
IT IS EASIER WHEN YOU HAVE SOMEONE TO HELP YOU MAKE THE RIGHT CHOICE…
We Provide Complete Connectivity Solutions for Offices